Pictures, sailplan, lay-out and specifications of the Etap 26, taken from the original sales brochure, you can find on my second Etap 26 page.
We owned this Etap 26, build in 1985, from 1995 until 2002. It was a very nice boat which we liked a lot. It was a lot more spacious then our previous Kelt 620, sailed well and easy and we always felt save on her. Her partialy retractable keel made sailing in shallow waters possible, a big advantage on for instance the Wadden
But when we got the opportunity to buy a Southerly 105 we could not let that go. More information on that boat you can find on our Southerly 105 Marisco page.
Below you will find some pictures with comments of the holidays we had with "Quo Vadis"
---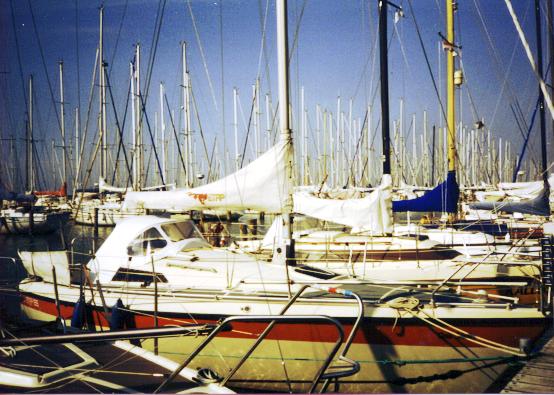 "Quo Vadis" in its slip in Lelystadhaven.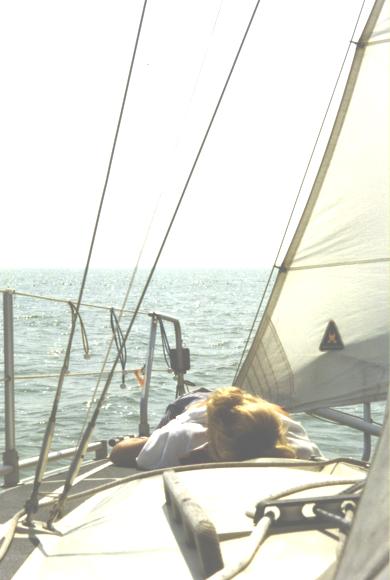 Milena resting on the foredeck while
sailing on the IJsselmeer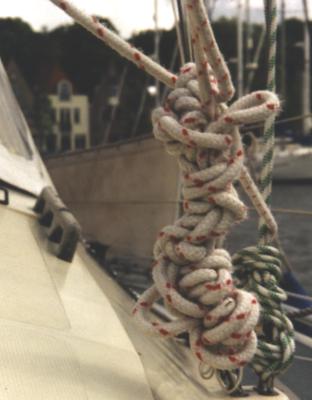 Sailing is not always as restfull.
A knot in the jib-sheets as a result
of 35 K wind and loose sheets.
Only could get it untied in the
harbor (Medemblik).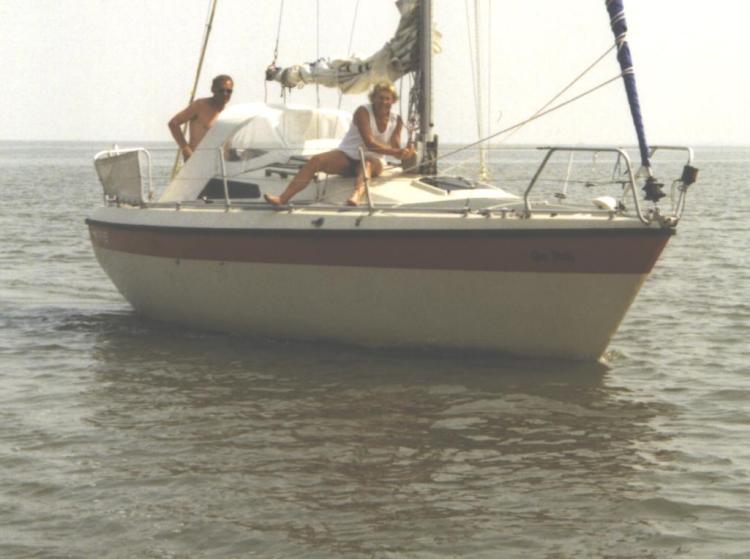 Getting the keel up to pass a shallow part of the
the Waddenzee, the "Vlakte van Oosterbierum"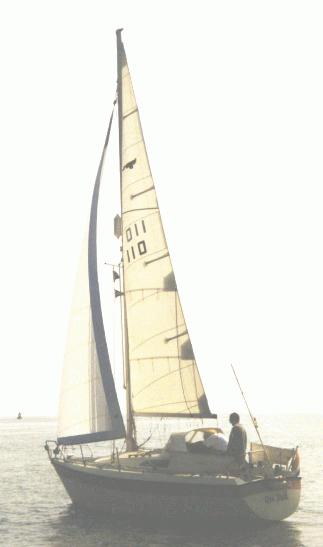 Sailing quietly on the Waddenzee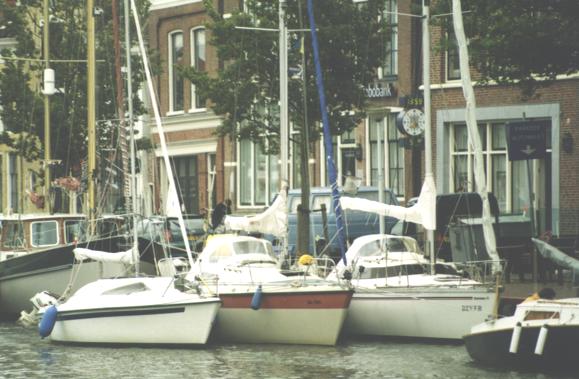 High tide in Harlingen. At low tide the waterlevelis
about 2 m lower, a lot more difficult to get of the boat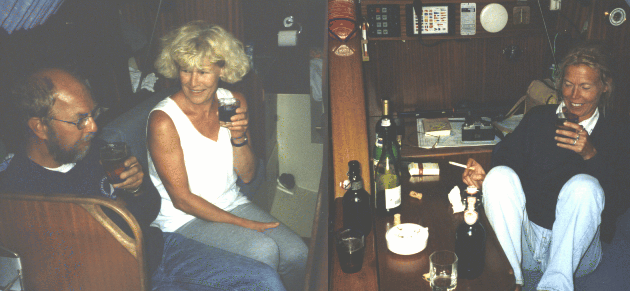 Also in Harlingen, after the trip with 2 boats over the
"Vlakte van Oosterbierum", a tidal area, dry at
low tide, a draft of little over 1 m at high tide

Leaving Scheveningen at sunrise, Sunday 29 juli 2001, 06:15
Click the image for a large (but slow) version
Een stukje tekst speciaal voor IE 6